Basket
|

Checkout
|
Account Login
|
Join
|
Affiliates
|
Search
|
Policies
|
Contact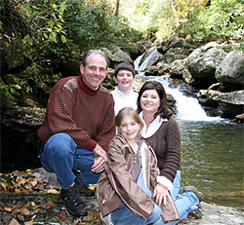 "Hello, my name is Peter Smith with American Diaries."
This is how we begin each episode
of American Diaries, our featured video coverage of patriotism, pride, history and the power of the American spirit.
We hope that these short online videos will do more than just entertain you, we hope they will remind you of the things you love about this country and inspire you to find ways that you can share that spirit.
America Diaries: Watch the Videos - Inspirational Messages for America!
Show your pride and share these with the world.
American Diaries: The Scripts
Episode 6: Do You Believe
Do you believe in these United States? –as an American who is willing to take a stand - I DO.
As citizens and patriots of this great country, we are fortunate in all that our constitution and bill of rights provides for. I believe we are entitled to :
Life in a democratic society
in personal freedom
our inalienable rights of life, liberty, and the pursuit of happiness
in the due process of law: the principle that the government must respect all of a person's legal rights instead of just some or most of those legal rights when the government deprives a person of life, liberty, or property.
I believe That all men (and women) are equal
As Americans we are entitled to:
freedom of speech and freedom of the press and the right of people to peacefully assemble
we are entitled social justice and a system that supports it
I believe in an America that supports:
an economy that works for all people in all levels of society
quality education
investing in America
fair taxes
affordable health care
With a positive mental attitude of hope and pride, we celebrate and revere the pursuit of happiness and blessing of freedom. This is the lens through which I see America.
Shift happens and it is our goal at America the beautiful .com to find that which is right and good about America and encourage all Americans to celebrate it. Personal patriotism is emotional and voluntary – but I encourage you to embrace it passionately with pride in our country as we celebrate our freedom and individual rights.
From Americathebeautiful.com – I am Peter Smith and I am Grateful that I live in America.

---
Episode 5: Patriotism in the United States
What is Patriotism in these United States? – it is an issue that we as Americans need to address.

Hello again, I am Peter Smith with America The Beautiful.com.
I am inspired daily with the messages we receive from across this country. We continually search for those stories of Patriotism in this great land – many of the messages we receive are powerful stories of the military. We support the military fully, are grateful for these citizen's commitment to securing our freedoms, their sacrifices and unselfish acts of patriotism.
In addition to our great men and women of the military, we welcome stories of personal patriotism from all Americans. Everyday the people of America are quietly going about their business and demonstrating personal patriotism as an integral part of their lives.
The definition of true Patriotism is the love of or devotion to one's country. Patriotism is defined by positive and supportive attitudes to a 'fatherland' or 'motherland' by individuals and groups. Patriotism is exemplified in such attitudes as: pride in a person's achievements for his or her country and, the desire to preserve the character and culture the basis of the in this nation, including devotion to the fundamental values and principles upon which it depends and camaraderie with other members of the nation. Patriotism also includes loyalty to the values and principals of American democracy found in documents such as the Pledge of Allegiance, Constitution and Bill of Rights:
Preamble to the Constitution states "We the People of the United States, in order to form a more perfect union, establish justice, insure domestic tranquility, provide for the common defense, promote the general welfare, and secure the blessing of liberty to ourselves and our posterity, do ordain and establish this Constitution for the United States of America"
I now ask you America - Are you a true patriot?
Are you doing all that you can do? Do you take your rights and freedom for granted? Do you see what's wrong and miss what's right about America?
I encourage each and every one of you, as citizens of the United States of America, to be an active Patriot.
Here's Our Top 10 list of things that you can easily do as a Patriot :
1. Vote: take an active role in choosing the best leaders for our country
2. Conserve: our natural resources
3. Preserve: our history, our values, our constitution and our rights.
4. Promote: the general welfare of our citizens. "love thy neighbor" – make an active effort to live in harmony with those who desire freedom and tranquility………. In the same way you do.
5. Advocate: for the individual's rights of liberty and justice.
6. Share Pride: Be proud of our country and stand up for her.
7. Celebrate Diversity: America is a melting pot of all races and cultures. This unity and acceptance is our foundation.
8. Learn: about America's founding principles, our history, our rights and responsibilities.
9. Invest: buy products made in America and support American made goods.
10. Volunteer: Be a part of your community. Work together with others for the greater benefit of all.

I'd like to share a quote with you by the great American Lee Iacocca from his new book "Where Have All The Leaders Gone"
"I'm trying to light a fire…. I'm speaking out because I have hope; I believe in America….You don't get anywhere by standing on the sidelines waiting for somebody else to take action. Whether it's building a better car or building a better future for our children, we all have a role to play. That's the challenge I'm raising in this book. It's a call to 'Action' for people who, like me, believe in America. It's not too late, but it's getting pretty close. So let's shake off the crap and go to work. Let's tell 'em all we've had 'enough." Thank you Mr. Iacocca for your insight.
It takes courage, conviction, character and common sense. Take action for America. Be a true patriot .
From Americathebeautiful.com – this is Peter Smith
hoping you help to continue making this – An amazing America.

---
Episode 4: I Believe in the Power of Now
Hello, my name is Peter Smith with American diaries.
I would like to start with those famous words of John F Kennedy (VIDEO CLIP- Let every nation know, whether it wishes us well or ill, that we shall pay any price, bear any burden, meet any hardship, support any friend, oppose any foe, in order to assure the survival and the success of liberty.)
I believe in the power of now and the promise of our future. I know there are awful things going on in this world, that people are in pain and that wars are raging. But I believe in the overriding goodness of Americans. I can see the whole-we are all connected. America is the example to the world of many disparate parts joining together and working towards a more perfect union. We as Americans have the power to make change in this country ...and the world. Understand that these changes will not all happen immediately - the forefathers of the Unites States of America knew that it would take time -... and look how far we have come. This all requires a commitment and appreciation for the greater good. In Time - you will see that our dedication to this country will benefit each of us, our children and those who desire freedom, liberty and the hope of a better tomorrow. Patriotism, Pride, Passion and Promise - the American Way. As Americans- what are you willing to do? Share with us at Americathebeautiful.com. ......From American Diaries , I',M PETER SMITH - wishing you another amazing day in America.

---
Episode 3: The All American Boys' Choir
Hello again, I am Peter Smith with American Diaries.
As we celebrate what is good about America, we focus on our youth-our pride, our promise and hope for the future. The boys of the all American Boys Choir exemplify American ideas of self-disciple, a spirit of responsibility, unselfish cooperation and the real work that goes into being the best you can be.
The boys of the All American Boys Choir represent all races, faiths, nationalities and ethnic origins. These young men truly reflect a rich and diverse culture -(P)
now that is America!
We hope you enjoyed this performance. Please Share your videos, stories and photos with us at Americathebeautiful.com.
From American Diaries - we wish you another amazing day in America.


---
Marines Video
A new and elaborately produced television commercial dubbed "America's Marines" was unveiled Wednesday night in a marquee time slot during FOX TV's "American Idol."
The 60-second ad portrays real-life Marines in dress blues in scenes from coast to coast, starting at a lighthouse in Rhode Island; running through several small towns and the snow-capped Rocky Mountains; and ending with Marines under San Francisco's Golden Gate Bridge. The Silent Drill Platoon is featured.
The ad underscores a shift in the way the Marine Corps markets itself. For years, the emphasis was placed on "personal transformation" in the process of becoming a Marine, highlighted in the longtime slogan: "The few, the proud, the Marines."
"Our strategy has evolved beyond transformation," said Lt. Col. Mike Zeliff, assistant chief of staff for marketing and advertising. "With this generation of young people, you have to go beyond what it is for them. … They really are concerned about the greater good.
"They may not know whether they want to join the Peace Corps or the Marine Corps," Zeliff said.
The evocative images of the American landscape are designed to emphasize "the intangible benefits of service to country," he added.

HoooraaaaaaaaaaH! From AmericaTheBeautiful.com
---
Suggest a City
Please note, to submit a city for the See America Tour, please use the downloadable form in the See America section.
*denotes required field

Share Your Patriotism